How to Make Your Own Bird Food
Posted by KaryinBC | Added on : January 28, 2013 4:12pm | Last edited: January 28, 2013 4:12pm | Viewed 2216 times | 1 Comments
How to Make Your Own Bird Food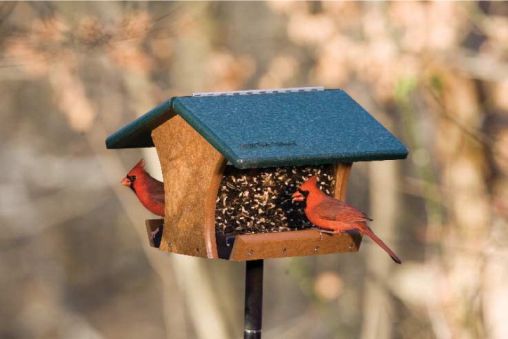 Although birds visiting your property premises have every chance to stay alive through the winter with no help from you, you will find it great entertainment for the entire family, if you choose to feed the feathery friends yourself. You can buy good quality food from a store alright, but by preparing custom bird feed at home, these avian friends can have delicious as well as nutritious fare. You can do it in many ways too: Combine various kinds of seeds that suit the palate of the birds that are natives to your locality, or try a peanut-butter- or lard based mixture for that extra energy when temperatures tend to drop.
But beware! Once you begin feeding all those birds with your own home-cooked bird food, the birds will come around to expect it, letting you know every time they need a refill with loud and expectant chirpings! Making bird food is no big deal, anyone could do it and it also brings about a change in a bird's otherwise normal diet. However, there are certain things to remember before preparing homemade bird food for feeding birds, as explained below.
• Avoid at all times all those ingredients that that can be poisonous to birds. Such ingredients include alcohol, chocolate, caffeine, sprouted limas, avocados, navy beans, fava beans, as also rhubarb.
• It is a good idea to feed the birds with various fruits, vegetables and seeds to find out what they like best. Consider feeding birds with a tiny green salad or a miniature fruit salad. Cooked fruits and vegetables also are great choices for your birds.
• Ensure that all the vegetables and fruits used in feeding birds are well washed to remove every possible pesticide residue from them. Refrain from feeding birds with strawberries that are commercially grown, as these fruits are usually sprayed with various toxic pesticides.
• While feeding birds, use seeds and nuts sparingly. This is also holds true in the case of foods that are rich in sugar, salt or fat. However, this can differ from species to species.
• Give the birds a special treat by mixing cornmeal along with a few eggs including the shells. Cooked vegetables, as also pieces of applesauce and raw fruit are also good choices while feeding birds. Bake them for about 20 minutes or so and offer your birds this treat when cooled.
• It is a good idea to include a few commercial pellets in that homemade bird diet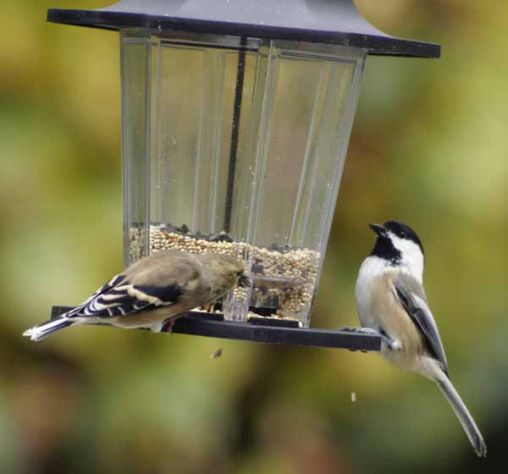 Tips and Warnings
• Never feed birds with old, stale and moldy food as they are extremely sensitive to toxins and bacteria. Certain varieties of moulds can produce respiratory problems in some birds.
• Remove the eyes of potatoes prior to offering them to your birds as potato eyes tend to be poisonous.
• Dry, uncooked porridge oats are okay as well as breakfast cereal, but make sure that you put them out only in small quantities.
• Exclude raw rice from bird food while feeding birds. However, cooked rice, whether white or brown is beneficial while feeding birds particularly during the severe sub-zero weather.
Making wild bird food can be fun and you don't have to be a master chef to do it. By keeping in mind all the negative aspects of preparing bird food, you can save your dear birds from any possible harm. Then feeding birds become a thoroughly enjoyable hobby and you hardly notice the passing of time. All those birds crowding the feeders in your yard filling the whole air with birdsong can warm the hearts of even the meanest people. Without a doubt, feeding birds is its own reward.
Comments on the Article
Log in or Sign up to comment